From the desire to tell and bring to life the tourism made in Puglia, Pugliamare is born, Destination Management that offers quality experiences in Puglia with the collaboration of local accommodation facilities.
Le nostre proposte sono studiate su misura per ogni singolo viaggiatore e confezionate sulle esigenze e desideri individuali.
Il portale presenterà tutte le proposte più innovative: gite in barca, visite guidate in tutta la Puglia, esperienze food and cooking class.
La nostra missione è quella di personalizzare esperienze di viaggio in modo da soddisfare i sogni e i desideri di ogni singolo viaggiatore. Il servizio discreto, attento e personalizzato di Pugliamare, è da sempre il nostro fiore all'occhiello.
Rispondiamo ad ogni esigenza, con il motto che nessuna richiesta è mai troppo piccola e nessuna sfida è mai troppo grande.
L'esperienza del nostro staff, i partner che selezioniamo ed i prodotti che offriamo, sono gli elementi che ci hanno fatto conquistare la fiducia nel set- tore del tour operating.
La nostra visione, trascende la tecnologia e porta in primo piano il tocco umano nella costruzione delle migliori esperienze. "This was an amazing trip! There were so many highlights... our outstanding, kind, patient, amazing leader Gustavo!! What an absolute saint. He was so organized and"

Melisa Joan H.
New York, USA
"Needless to say we are extremely satisfied with the results. Booking tour was the best investment I ever made. Nice work on your booking tour. Booking tour impressed."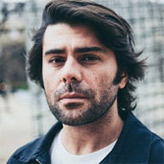 "Great job, I will definitely be ordering again! After using booking tour my business skyrocketed! Man, this thing is getting better and better as I learn more about it. "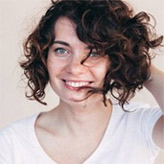 Cleveland A.
New York, USA Ut enim ad minim veniam, quis nostrud exercitation ullamco laboris nisi ut aliquip ex ea commodo consequat. Duis aute irure dolor in reprehenderit in
184 Mayfield St. Hopewell
Junction, NY 12533